Described by National Geographic as the most biologically intense place on Earth. Five percent of the biodiversity on this side of the planet can be found in Corcovado National Park!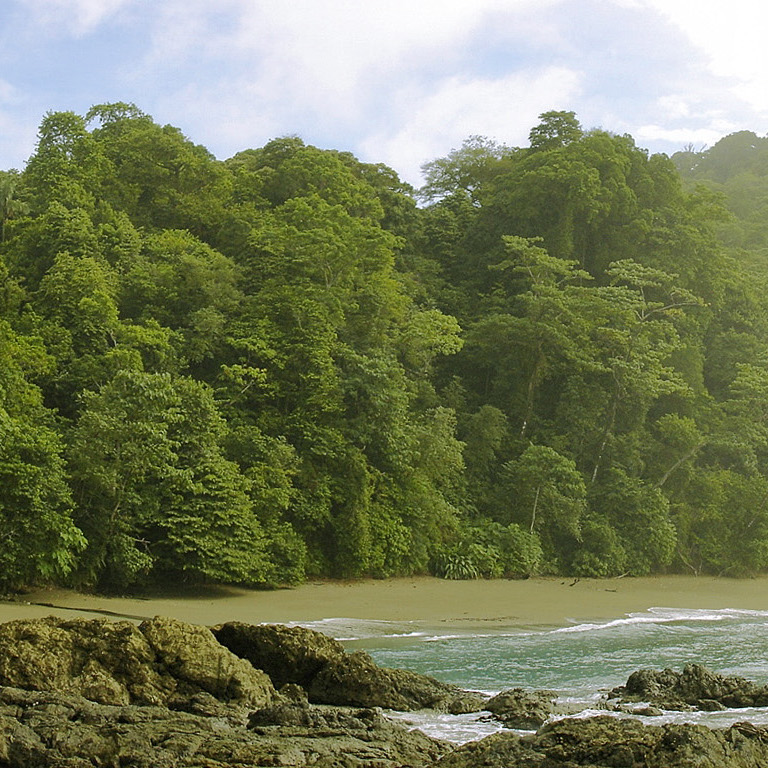 The Corcovado National Park Day Tour departs from Punta Uvita at 7:30 AM and arrives approximately 11/2 hour later at San Pedrillo Ranger Station, Corcovado National Park.
Upon arrival, you will prepare for two guided hikes along two different trails and observe beautiful flora and fauna. The first hike takes around 3 hours and the second hike, about 30 minutes. During the hikes you will be able to see many animals such as spider, howler, and white-faced monkeys, sloths, coatis, raccoons, and tapir, as well as a great variety of birds, plants, and trees with over one hundred years of existence and in danger of extinction. After the first hike, enjoy a picnic lunch near the ranger station followed by the second trek.
During boat transit to Corcovado you may observe whales, dolphins, turtles, marine birds and fantastic views of the southern pacific Osa coastline..
Duration: 8 hours
Times: Monday – Sunday at 7:00 AM (minimum of 2, maximum of 8 people)
Included: Naturalist, bilingual guide, boat transportation, picnic-style lunch, bottled water, entrance fee to Corcovado National Park
What to wear: closed-toed comfortable hiking shoes, long trousers or shorts
What to bring: Small bags to safeguard belonging, sunblock, shorts, bathing suit, towel and closed-toe shoes for hiking.
During the rainy season (June – November), we recommend that you bring a raincoat.
Our Price Match Guarantee
We promise you won't get a better deal anywhere else.
Send us a link and we'll match it.
reception@oxygenjunglevillas.com