Learn to paddle board while enjoying the stunning scenery of the Whale's Tail and nearby mangroves. Features modern boards with expert tour guides.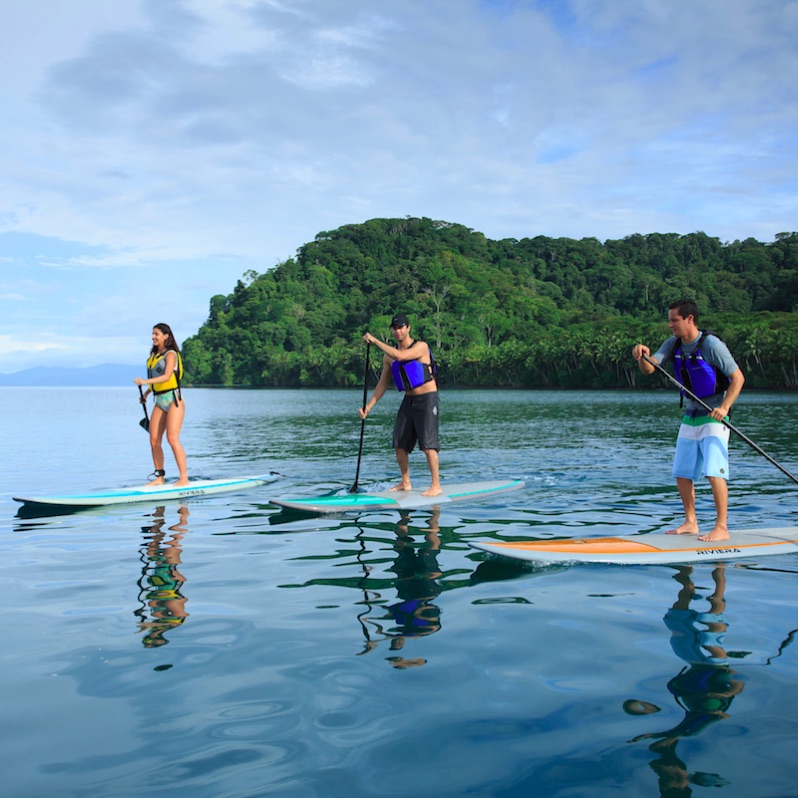 Paddle Boarding In Rancho La Merced National Wildlife Refuge
Rancho La Merced National Wildlife Refuge has been a sanctuary to more than 310 species of birds. Mammals, insects and reptiles feed and reproduce in the rainforest, wetlands and mangroves. Walk the trails across these different habitats and maximize your Costa Rican birding experience. It is common to spot 30 or more species in one morning.
Departure time: Depends on tide movements, contact front desk
Departure place: Bahia ballena kayaks office
Duration: 4 hours
What to wear: Swimwear, sun hat.
What to bring: Sun block, water.
Our Price Match Guarantee
We promise you won't get a better deal anywhere else.
Send us a link and we'll match it.
reception@oxygenjunglevillas.com