Whoever visits Uvita just has to go surfing, and when it comes to learning how to surf, some waves are better than others.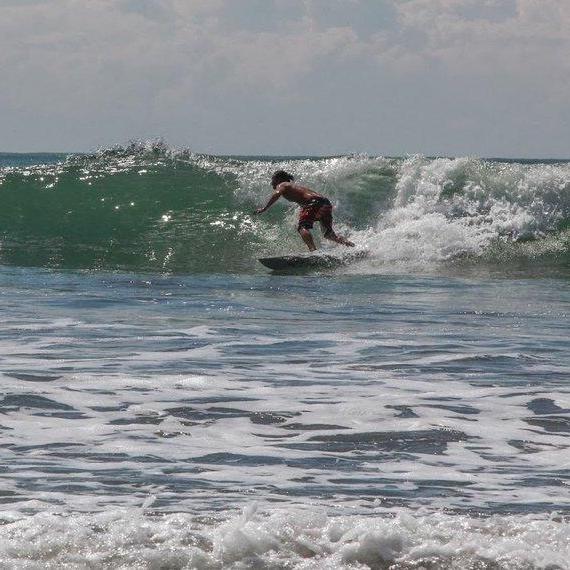 Uvita Beach has a beach break and constantly produces spilling waves that are the best to learn on. Spilling waves occur when gradually sloping ocean floor causes the wave to become steeper and steeper until the crest spills down the face of the wave in a rush of foaming whitewater. The wave continues in this manner until its energy is dissipated in froth near the shore. Spilling waves break for a longer time than other waves, providing ample energy at the start of the ride and a gentle decrease in power as the wave nears the shore. For beginners who are just learning to stand and balance on the board, this is ideal!
Ride the waves and feel the breeze! 95% of his students getting up on the board during the first lesson. The price includes entrance to the national park where you will be surfing.
Duration: 2 hours
Times: Depending on the tides
Marino national park entrance fees, beach umbrellas, beach chairs, drinks & snacks.
What to wear: Swimwear, tight enough to stay on while you are surfing
What to bring: Sun block, water, gopro
Our Price Match Guarantee
We promise you won't get a better deal anywhere else.
Send us a link and we'll match it.
reception@oxygenjunglevillas.com