The Rainforest Zipline Tour at Hacienda Baru imitates the flight of the Chestnut-mandibled Toucan, as it leaps off a branch, swoops down through the forest and then up in to another tree. On this tour, 8 separate cable rides take you from one ridge top to another, across valleys and streams.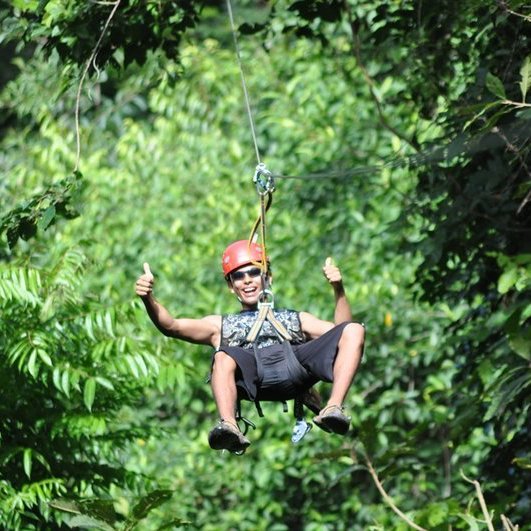 Ziplining In Hacienda Baru
There are 14 land based platforms and 1 tree platform with a view of the coast. You will have 2 guides on this tour and at least one of them speaks fluent English. This is a great way to see and learn about the forest and have lots of fun at the same time.
Duration: 2 – 3 hours
Times: Monday – Sunday 8 a.m. / 11 a.m. / 2 p.m.
What to wear: Comfortable clothes, shorts or long trousers, closed hiking shoes
What to Bring: water
Our Price Match Guarantee
We promise you won't get a better deal anywhere else.
Send us a link and we'll match it.
reception@oxygenjunglevillas.com