The only spa of its kind in Costa Rica, the Diⱽ Shum Spa explores the transformational power of nature to rejuvenate mind, body, and soul. Set alongside a misty river nestled within our private jungle reserve, our signature river spa treatments are unlike anything you've experienced before.
At Diⱽ Shum Spa, we weave together native therapeutic rituals with the purest local products and modern techniques. This winning combination results in a unified approach to massage that is spiritual, cultural, and emotional—creating an elevated healing experience and long-lasting results.
Our Signature 5 Senses Spa Experience
Much more than a massage, our 5 Senses Experience takes rejuvenation to the next level by incorporating the healing properties of our private river and natrual pools with the magical touch of our professional therapists. The result is profound healing and relaxation from the inside out—or, as we call it, a rewilding experience.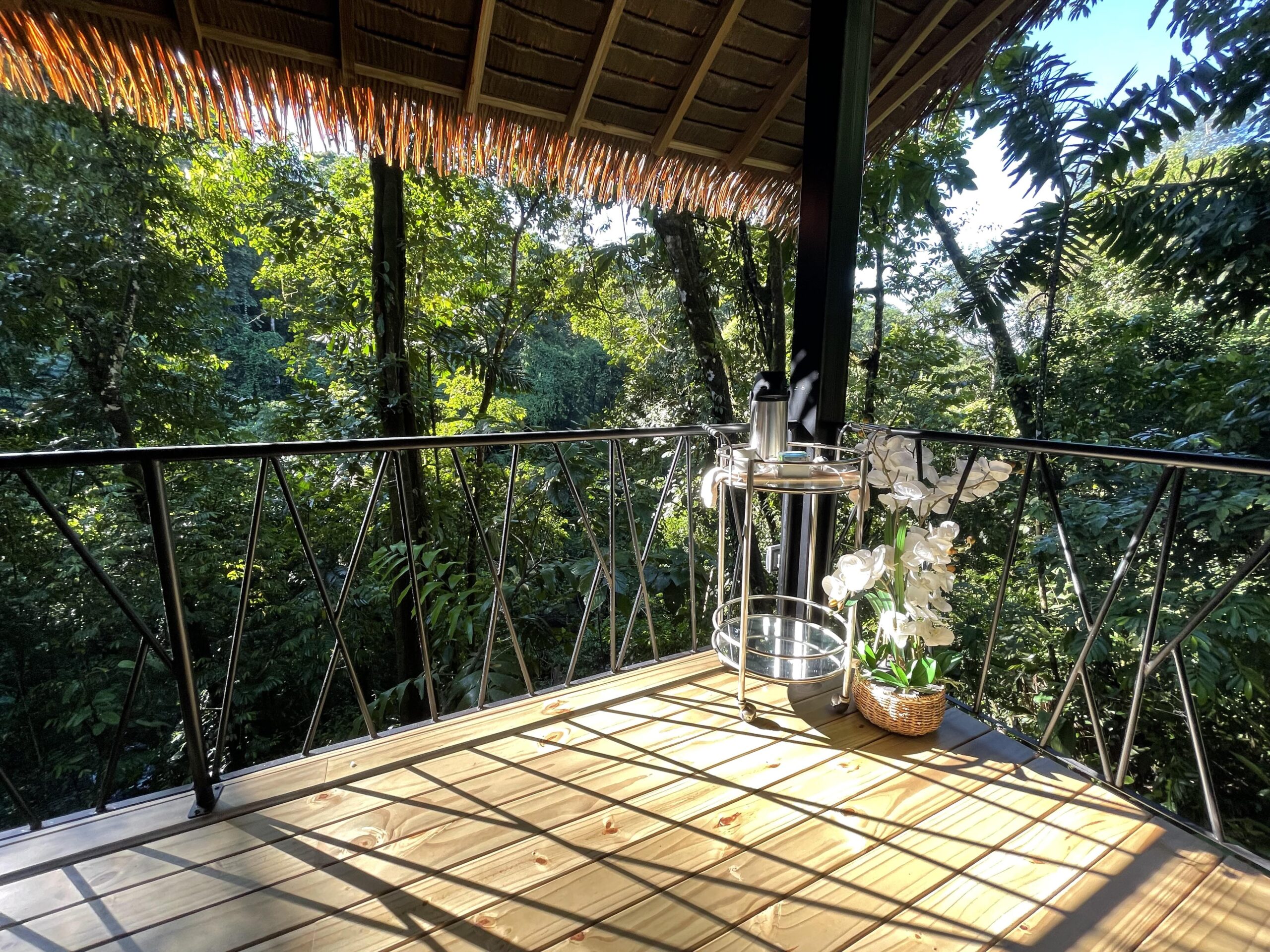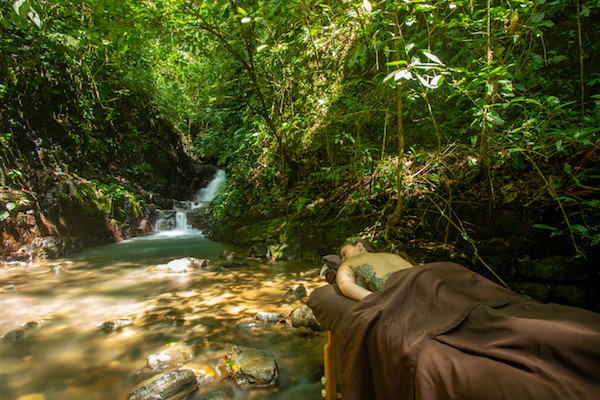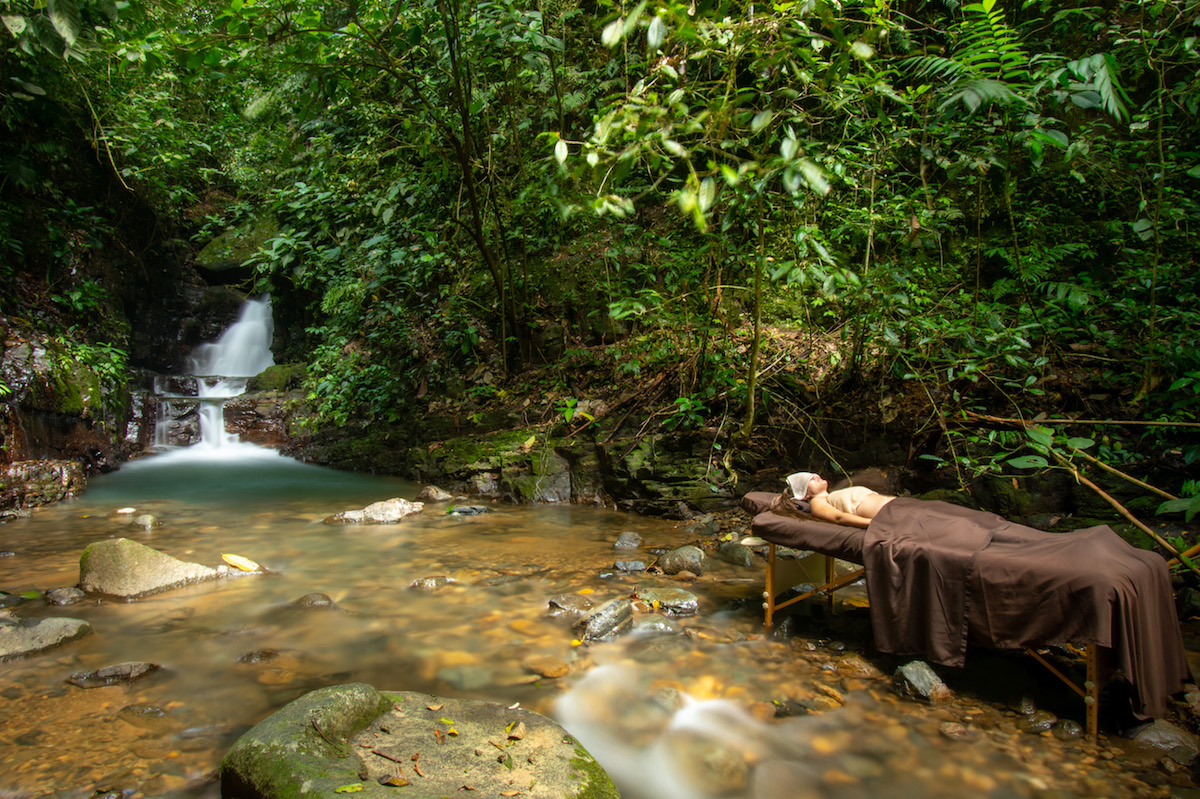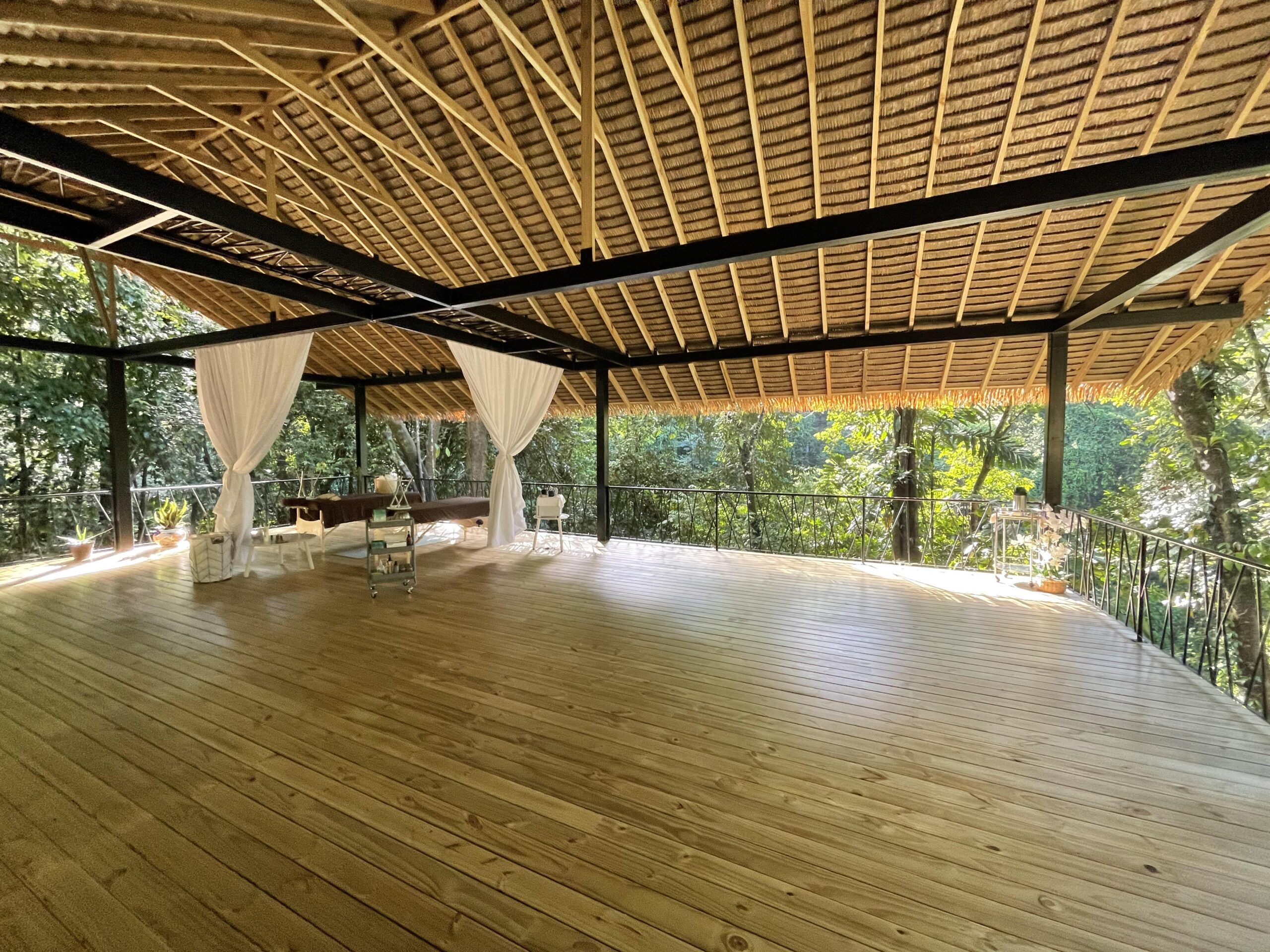 Your 5 Senses Spa Experience begins by drinking a signature potion that activates your palate and digestive system. You'll then follow your therapist into the hearth of our primary rainforest to a private location inside our crystal-clear creek, where the sound of the gently flowing water will serve as the backdrop to your massage.
As you get comfortable, aromatherapy will guide you into a deeper state of relaxation. Then, your deep-tissue massage begins, as your therapist listens to your body and provides a bespoke treatment according to your body's unique needs. After your massage, you'll receive a body wrap of homemade spiced organic Aloe Vera cream in native Bijagua leaves.
Now that you're feeling fully restored and relaxed, it's time to plunge into your private natural pool and waterfall. Spend as much time as you need basking in the crisp river water before emerging, knowing that your stress-free vacation continues at our Costa Rica luxury resort.
We offer a wide range of other spa treatments.
View the entire menu here
One-of-Kind Jungle River Spa Day Special:
– access to our jungle river, swimming holes, and waterfall (either 9-noon or 1-4pm)
– 60 minute relaxation massage (upgrade available)
– freshly-made green smoothie
– light lunch of chopped salad, soup, or quesadilla (upgrade available)
All for only $135!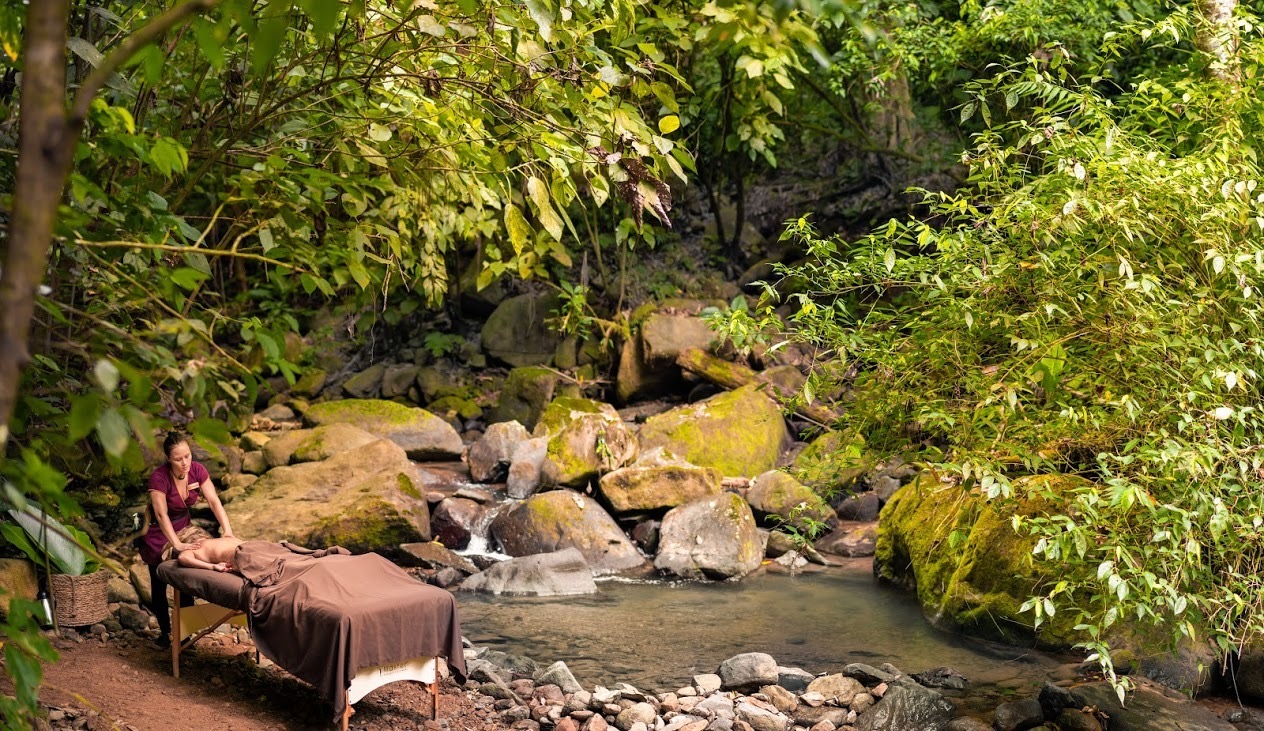 Inquire About The Jungle Spa Day Pass
"The spa treatments were a welcome treat and the resort provided an unreal escape from reality and an amazing opportunity to reconnect with nature." – Susan