We can help you arrange for COVID PCR tests if needed to re-enter your home country.
UP-TO-DATE NEWS AND INFO ON COVID-19
Costa Rica has been extremely proactive in its handling of the novel COVID-19 virus. You can find up-to-date information HERE.
Borders are currently open to residents from all U.S. States, Canada, and Europe. There are specific steps visitors must take before traveling to Costa Rica:
1. Visitors are no longer required to complete a Health Pass 48 hours prior to entering. You can travel to Costa Rica openly. 
2. Travels to Costa Rica are not required to show proof of vaccination status or proof of a medical insurance policy to cover COVID-19-related illness.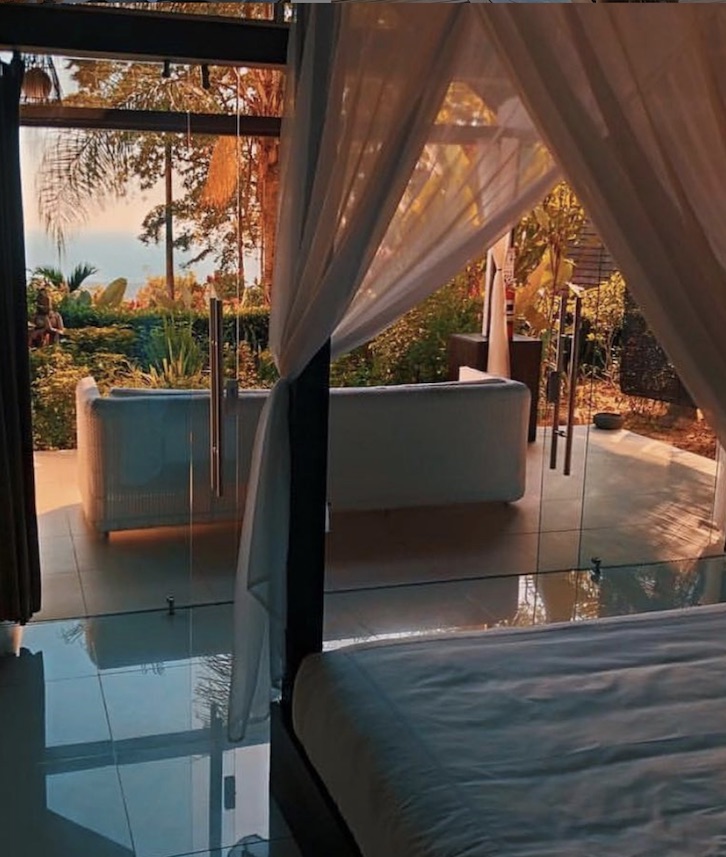 3. Have a valid passport.
4. Purchased round-trip ticket or reservation showing an eventual departure from Costa Rica within 90 days of entry.
Travelers to Costa Rica are not required to quarantine upon arrival.
Thankfully, low population density, an open-air lifestyle that's one with nature, and a fortified health care system have all contributed to how Costa Rica has navigated the global pandemic.
Discover Our Signature 1 week DetOxygen Experience:
7 NIGHT STAY IN OCEAN VIEW VILLA
INDIGENOUS INSPIRED CUISINE
SPA + MASSAGE TREATMENTS
AND MORE
Useful Details For Visiting Our Costa Rica Luxury Resort
We can help you arrange for COVID PCR tests if needed to re-enter your home country.
The local currency is the Costa Rica colon. Typically, both Costa Rica colones and US dollars are accepted at businesses, hotels, and restaurants.
Dry Season: December to April
Green Season: May to November
Dry Season is considered "high season." The sun-soaked afternoons bring with them higher temperatures and spectacular sunsets. During Green Season, expect afternoon rain showers, verdant colors, and slightly cooler temperatures.
Costa Rica is on Central Standard Time. We do not change the clocks during daylight savings time.
Check-in time is 3:00 PM
Check-out: time is 12:00 PM
The national language of Costa Rica is Spanish. Costa Ricans (Ticos) are always happy to help you practice your Spanish, but English is widely spoken throughout the country. Our staff is bilingual and can assist with any of your needs.
Secure online payments can be made with Visa, Mastercard, Discover, Diners Club and American Express.