SNORKELING AND DIVING TOURS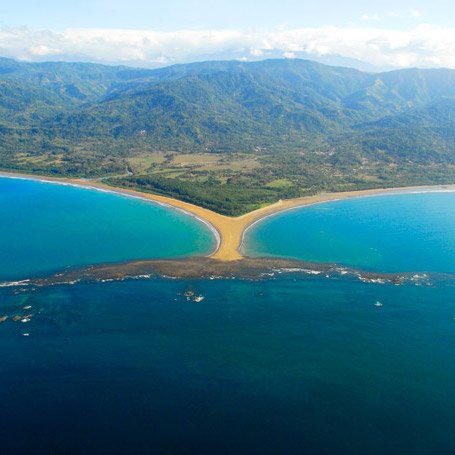 Snorkeling/Diving Caño Island
The tour departs from Punta Uvita at 7:30 AM and arrives at Caño Island approximately 1 ½ hours later. It is a magical trip where you can observe whales, experience dolphin encounters, and observe other marine animals such as sea turtles and marine birds. Arriving at the island you will be able to appreciate the healthiest coral reefs on this Costa Rica snorkeling adventure and observe a great variety of marine species, many of which are in danger of extinction.
Dive into the crystal clear waters of Isla del Caño. On the Isla del Caño tour, you will go snorkeling and see an abundance of fish and maybe dolphins.
After this, you will head by boat to Violines Island which is only 30 minutes away from Caño Island. You'll arrive on the north side of this beautiful small island with lush vegetation. Upon arrival, the guides will prepare a picnic lunch. The rest of the time will be spent on the beach or swimming on its safe bay and hiking on the beach. During the dry season, it is possible to snorkel in the reefs of Violines Island. During your stay at Violines Island you might see a lot of birds and the wonderful tropical vegetation. The boat will head back to Uvita beach at 2.30-3.00 pm surrounding the coast where you will be able to see from the boat the largest Mangrove forest under protection in Central America; Terraba Mangrove Forest.
Duration: full day
Times: If you leave Oxygen at 7 a.m. you will have time to have breakfast at the pickup spot-the tour leaves at 8 a.m.
What to wear: Shorts, hiking shoes/comfortable sandals, swim suit
What to bring: Sun block, insect repellent, water, an extra pair of sandals, camera
Marino Ballena Snorkeling
Marino Ballena National Park is recognized as having a pristine coral reef with amazing fish diversity. Depart from Punta Uvita and visit the great snorkeling treasures of the Marino Ballena National Park: reefs of Ballena Island, Tres Hermanas Islets and the Punta Uvita, or Whale's Tail. During the adventure you can find parrotfish, butterfly fish, blue surgeonfish, and a great number of starfish at a depth that ranges from 1 to 3 meters. Our guide will spend an hour in each reef pointing out the marine life, followed by an informational journey on the boat after each activity. Tour available only during dry season from December to June. .
Times: Morning or afternoon.
What to wear: Shorts, comfortable sandals/shoes, swim suit
What to bring: Sun block, insect repellent, water, camera
Our Price Match Guarantee
We promise you won't get a better deal anywhere else.
Send us a link and we'll match it.
reception@oxygenjunglevillas.com